Turn a negative…into a positive…
404 Error pages are opportunities to showcase your brand personality and your sense of humor. It also proves you pay attention to the details.
Check out what Pixar did here.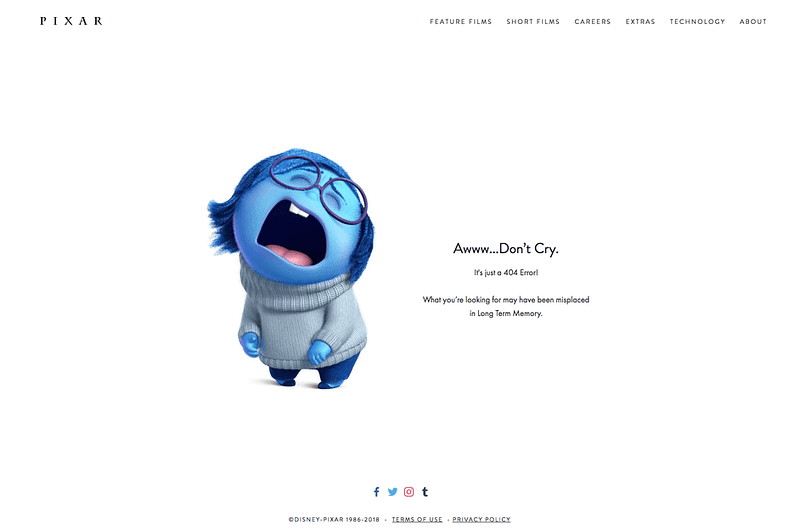 It's fun.
It's on-brand. On-point.
The clean design and clever UX copywriting deliver a great user experience.
✔️ Win for Pixar.
✔️ Win for site visitors.
The takeaway? Microcopy is a small but mighty tool that can:
1) increase engagement/conversion
2) guide users to take certain actions on the web page
Microcopy looks like:
Call to action button
Privacy disclaimers
Pop-ups
Checkout forms
Search bar prompts
Take a closer look at the tidbits of microcopy floating around your website. Sometimes shortening them or switching out a few key words can result in a conversion rate lift.
---
4 Micro Microcopy Tips
– Keep it as short and simple as possible
– Be as CLEAR as possible
– Be helpful (solve a problem)
– Add some personality, but keep it casual
xo Jackie